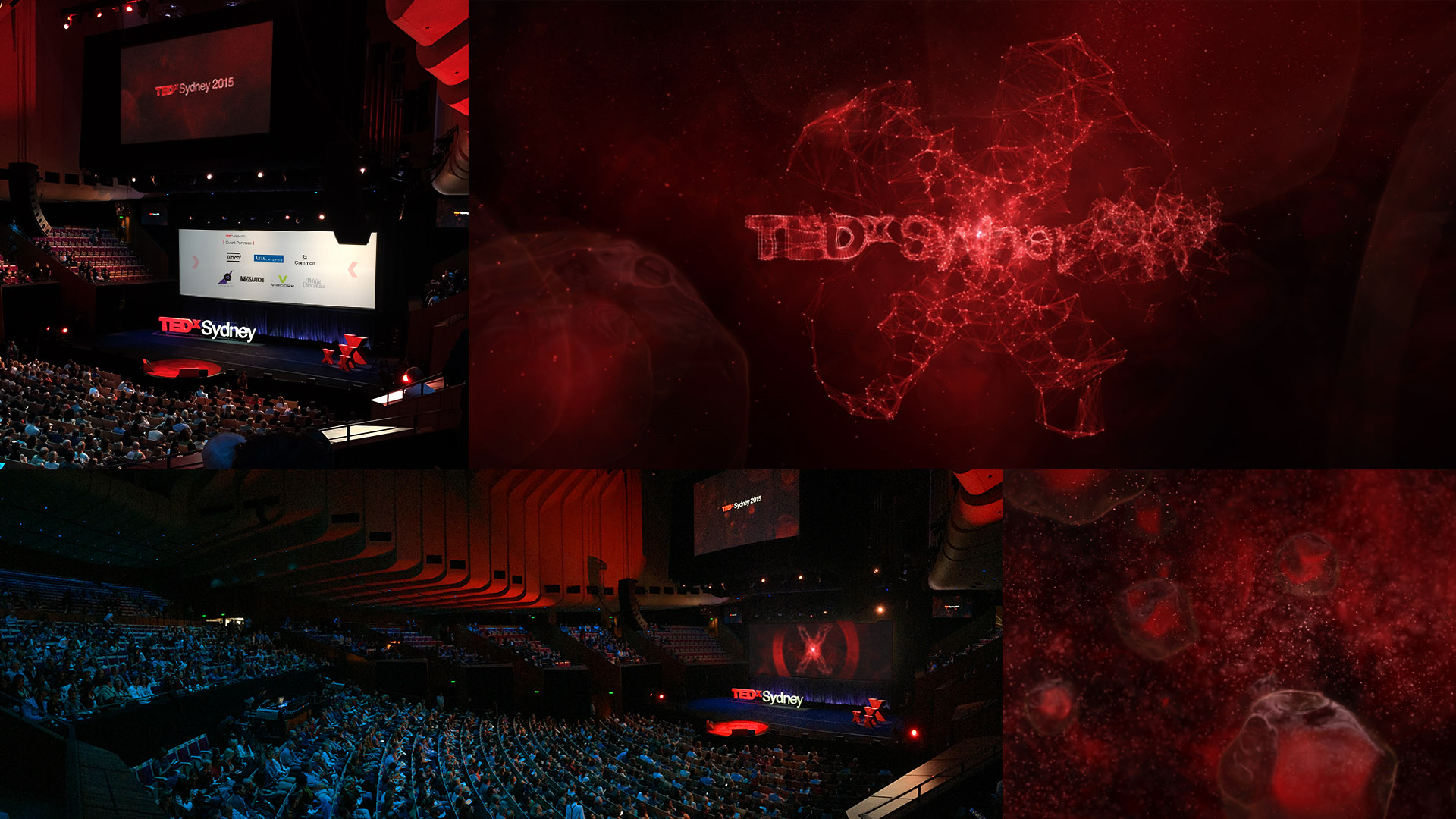 TedX Sydney 2015
White Chocolate were approached by Mark Stott at Common with a fantastic treatment for the opening titles and animations for this years TEDx Conference. Common are the appointed design agency for TedxSydney across all visual touch points.
Says Chris Grocott EP of White Chocolate "It was a great opportunity to work with Mark on such a creative, fun and visually engaging piece outside the normal advertising realm. It was also very satisfying to see it live on the big screen at The Opera House."
A Journey through the reflective mind is the idea with a 'behind the scenes' depiction of a mind in free flow, as if openly visualising how magical and mysterious the mind is. The idea wasn't just all about the visuals, it needed some great audio composition and Rumble studios definitely delivered.
Says David Mosqueda, VFX Director "Apart from enjoying the event. It was a very fulfilling experience working on something that touches the soul".
.